Corporate Magic Entertainment
"Gwilym performed at our end of year Christmas party. He was very entertaining and professional but most of all charismatic. He kept us laughing throughout the show without a single dull moment."
Planning an event is already stressful enough, let alone if it is for your company and you are trying to create the perfect staff party for your team or trying to impress potential clients during a trade show or conference. If only you could solve your stress with a little bit of magic… Oh, wait you can! Inviting Gwilym to perform during your next staff or corporate event will guarantee that your guests will keep talking about your event for years to come!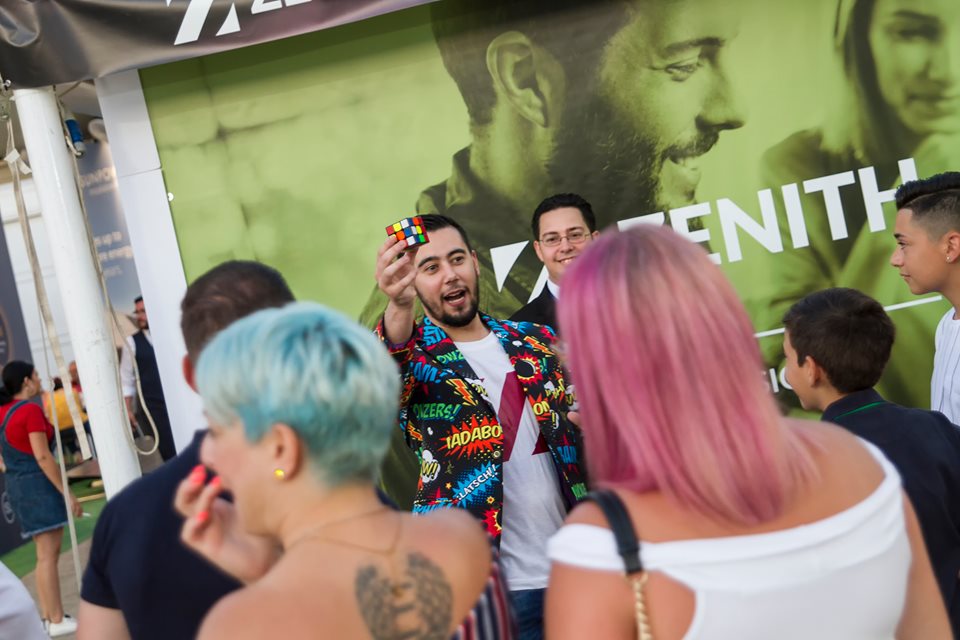 STAFF PARTIES AND SOCIAL EVENTS
You planned the speeches, food, drinks & music but what about the wow or better yet the OMG Factor to your event? Gwilym can bring the OMG Factor to your event by doing his One Man Comedy & Magic Show or by performing Close-Up Magic to various groups during the Event.
WALK AROUND & TABLE MAGIC
Regardless of whether your event is seated or standing, Gwilym can go around the venue and perform close-up magic to all of your guests. Close Up Magic is the closest a person can get to seeing magic being done. This is a very good ice breaker to bring different departments closer together, while also being a good opportunity for the photographer to capture photos of people reacting to magic, which can be fun to be share on the memory board at the office.
THE SHOW
Gwilym has performed this show all across the Maltese Islands while even being invited to perform the show as part of The Amsterdam Magic Show in 2019. The show is full of magical and hilarious moments with loads of audience participation. Apart from the unique photo opportunities of your staff being part of a magic show, you will also benefit from having a topic that your staff will be discussing in the break room for quite some time.
CONFERENCES AND TRADE SHOWS
Taking part in events to attract new potential clients is a very difficult task as all of your competition is there and ready to impress the same clients you are trying to attract. This is where Gwilym and his magic come in, apart from being a skilful magician, Gwilym has the superpower to attract crowds and keep them there to watch him perform.
While Gwilym is performing, people always try to capture the moment by taking photos and videos to share on social media which instantly displays your brand on the profiles of your prospective clients. Brand strength and awareness can also be increased, as Gwilym can perform magic with just about anything, so any merchandise you might be giving away can become part of his act and be given away to make it more memorable. If you don't want to give out merchandise Gwilym can incorporate your website into his magic to drive relevant traffic onto your site, which can be used to get people to subscribe to your newsletter or as a data collection exercise.
 The best part of all of this is, that once Gwilym has the crowd's attention and performed and amazed them, he can then introduce your sales team to these prospective clients.