"How can I recommend  Gwilym…. well… he blew me away. He entertained guests at our wedding, he has been a talking point ever since, funny and clever. One of the highlights of our day" 
It's your big day and you want to make sure everyone is getting along nicely, and since weddings bring about a tonne of different groups of people from either side of the bridal party; you'll want to make sure there's something entertaining to engage them. Family members meet for the first time, old friends reconnect and new friends are sometimes formed, now what if you had a suave and hilarious magician to smooth things along, making the connections spark that little bit faster? Wedding Magic Shows were designed to mellow the mood, divert the focus when behind the scenes bits are taking place and draw in different groups of people into the harmony and happiness of the newly wed couple! With a little bit of magic, every wedding venue can shapeshift into an even happier event!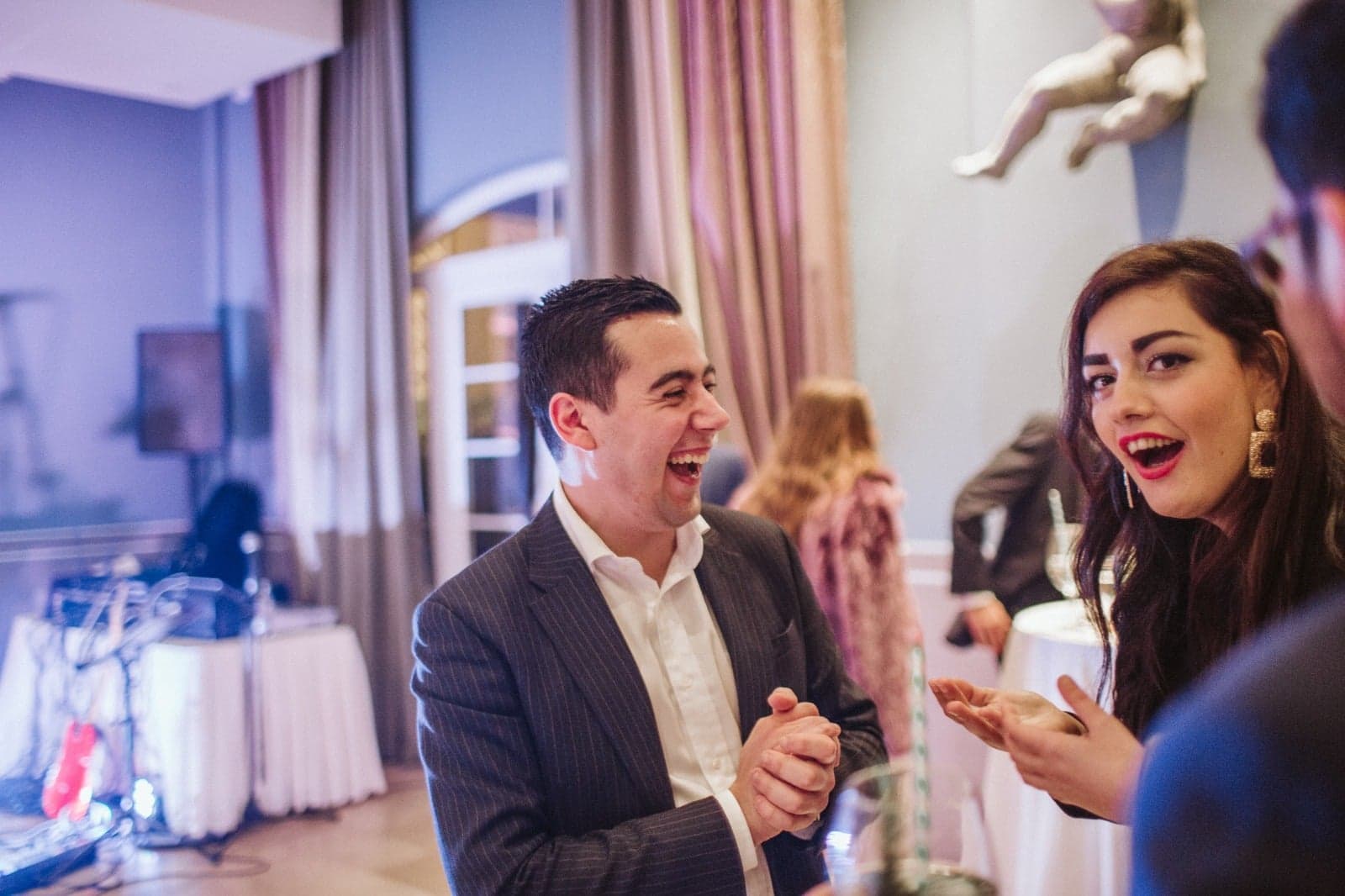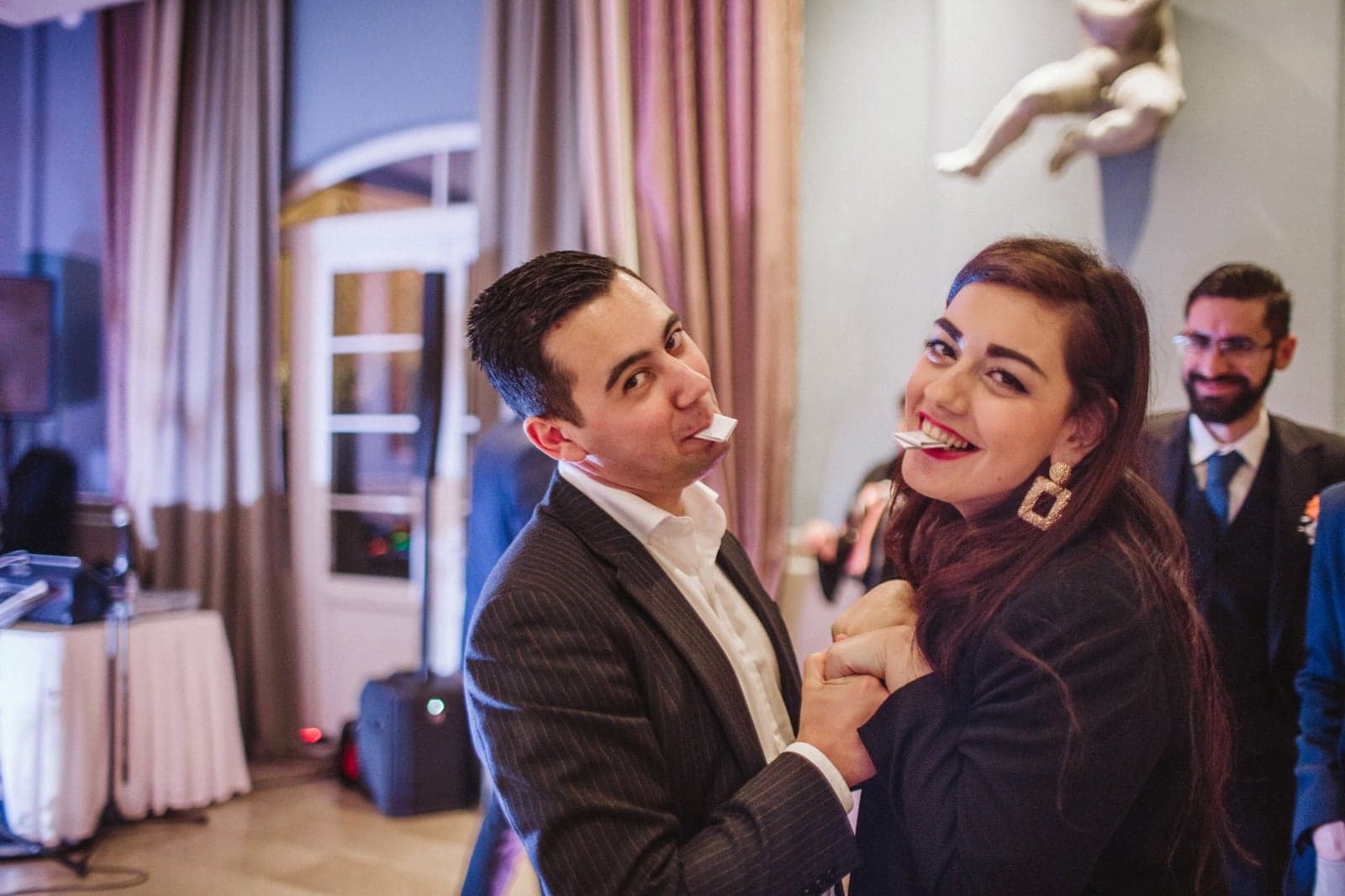 WHAT MAKES AN OMG WEDDING MAGIC SHOW UNIQUE?
OMG Magic is all about bringing that unique factor into every event – weddings included! Everyone loves magic, and those who say they don't, never saw the OMG-creator, Gwilym in action. He's fun, cheerful and easy to talk to, making him the perfect in-between to welcome two new families and their guests to a wedding event, no matter how big or small the guest list is! An OMG Wedding Magic Show is tailored to the happy couple's expectations, making sure that this big day is not only the best day of their lives, but also their guests'.
Wedding Magic Shows curated by the notorious OMG are delivered with style, elegance and that cheeky element of pizzazz that makes every crowd feel comfortable, at ease and totally in their zone! Depending on the style of your wedding, Gwilym will write up a script with a set of magic tricks to ensure that your sit-down or standing wedding flows well with the help of his charming humour. This can be a full on Comedy Magic Show or perhaps even a series of Walk Around Magic acts that can be done from table to table or group to group, depending on your arrangement. What to expect you ask: magic tricks that will fill you with wonder, awe and fascination plus laughs, lots of them, some of which will rattle your oldest guests' eardrums!
GWILYM SHARED HIS ANSWERS TO A FEW OF YOUR FREQUENTLY ASKED QUESTIONS. HERE THEY ARE: